Incepted in the year 1952, Jagdambay Tools has emerged as foremost manufacturers, Exporters and suppliers of superior quality hand tools. Being an ISO 9001:2000 certified organization, we offer a voluminous range of high quality tools right from simple spanners, pliers, vices to hammers, wrenches, and leather tool pouches. These tools are manufactured in our high-tech manufacturing unit which is managed by a diligent team of experts. 

Under the able leadership of our Chairman whose constant efforts have earned steeply rising turnover that enabled us to engrave a niche in the industry. His exceptional way of addressing queries of the client has thereby helped us offering qualitative range. Under his guidance we have also earned laudable client base across the world.

Our workforce is completely aware of industry requirements that further help us in manufacturing and Exportersing our assortment to our global clients. Over the years our unrelenting efforts have made us one of the prominent manufacturers of hand tools in the country.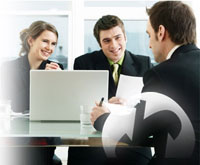 Product Portfolio
We manufacture and Exporters a wide assortment of premium quality hand tools and allied products that find extensive usage in host of industries. Our entire gamut is fabricated using qualitative raw material drop forged carbon steel, vanadium steel, cast iron, wood and others that are sourced from verified vendors. Our gamut is categorized as Spanners / Wrenches, Pliers, Vices, Striking Tools, Carpentry/Lubricant Tools and Leather Accessories.

Our range of spanners / wrenches comprises of the following tools double open ended jaw spanner, wrenches with cushion grips, combination open & ring end spanners, bi-hexagonal ring spanners deep offset and others. The pliers encompasses combination pliers, long nose pliers, side cutting pliers (piano type), water pump pliers, slip joint type and many more. Our range of vices features bench vice swivel base, mechanics bench vice (fixed base) and baby vice pin type swivel base. The sticking tools consist of claw hammer tubular, iron cold chisel - flat end, brick bolster and wrecking bar. We offer adjustable iron jack plane and oil cans that come under carpentry/lubricant tools. Finally the leather accessories includes pocket leather tool apron. 

Our comprehensive range of hand tools are reckoned for the following features:

• Corrosion Resistant
• Durable
• Tensile Strength
• Fine Polishing
• Sturdy Construction
• Sharp Edges

For our leather accessories we make use of fine quality leather to ensure that these are of fine quality, wrinkle & crack resistant and durable. Moreover our gamut are available with wooden and steel shaft handles in varied sizes, shapes and designs, which can also be custom make as per the specifications detailed by the clients.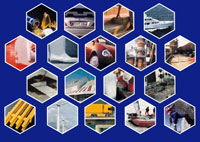 Application Area
Our precision engineered hand tools have gained huge accolades for their qualitative approach and features. These tools find extensive usage in the following areas such as:

• Construction
• Automobile
• Engineering
• Furniture and Home Furnishing.
Infrastructure
We are backed by a well-built infrastructure equipped with avant-garde technology and latest machines. Our manufacturing unit is spread over a wide area with adequate production capacity. Our production capability is rested on the latest machinery that not only enhances the production but also helps us meeting the ever rising demands of clients. Our unit is segregated into different section where various manufacturing process such as annealing, normalizing, stress relieving, hardening, welding and tempering are undertaken.

Some of the important machines installed at our manufacturing plant are:

• CNC Lathe Machine
• Welding Machine
• Bending Machine
• Cutting machine
• Drilling Machine
• Boring Machine
• Lubricating tools

Moreover, we have a testing lab that is enriched with modern and sophisticated tools. The efforts of our team are also appreciable for their contribution to growth of our business.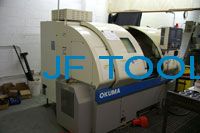 Our Team
We owe our success to our team of experts who are skilled professionals of their respective fields. Our team comprises engineers who have the ability to understand the specific requirements of our customers and design superior quality hand tools. We have also appointed technicians and machine operators who are well versed in operating various machines thereby ensuring least wastage of material.

We have procuring agents whom we depend upon for the sourcing of our finest quality raw material. The quality inspectors' keeps control and conduct various test to offer flawless range. Moreover, our sales and marketing professionals carefully monitor the industry requirements and provide relevant information about our tools to clients.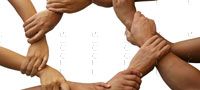 Quality Assurance
Being an ISO 9001:2000 certified company, we follow and implement established quality strategy. It ensures that all our hand tools are of flawless quality; exceeding our clients expectations. 

We have a separate quality control department which has the responsibility of implementing our quality tests throughout the manufacturing process. It makes sure that the raw material procured by us, is of finest quality and also the manufactured tools conforms to various international standards. Further, we also ensure to maintain stringent quality checks of the entire manufacturing process. Various tests and inspections are carried out by the quality department to make sure the hand tools are flawless.

Various quality tests that are undertaken in our own testing lab include the following:

• Impact Test
• Hardness Test
• Dimension Accuracy
• Chemical Composition 
• Mechanical Properties 
• Stamping.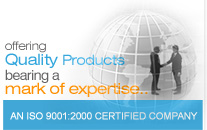 Warehousing and Packaging
Spread over a sprawling area, our warehouse has a high storage capacity for our wide gamut of precision engineered hand tools and leather accessories.

To facilitate an easy accommodation for the entire assortment, the warehouse has been internally divided into a number of sections. These sections further provide ease of access and retrieval of the stocked tools.

The entire warehouse is facilitated with different safety measures so as to prevent the steel sheets from any kind of damage. We also undertake every necessary measure for the prevention of stored range and handling in emergency situations to ensure the safety of the components and our staff.

Further, for safer delivery of our gamut of we take utmost care to pack our assortment of hand tools. We use P.V.C., tetron, rolls, pouches, blisters, skin carded, plastic hanging trays, corrugated colorful boxes and others for packaging.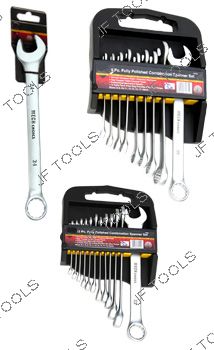 Our Goal & Client Satisfaction
We have firm belief in catering to our clients strictly as per their specifications in order to facilitate their convenience in proficiently utilizing the range we offer. Our customers are our foremost priority and to keep them satisfied we strive to procure high quality tools which successfully fulfill their requirements. Our pain staking efforts to supply optimum quality hand tools have earned us 1000 esteemed clients from more than 35 countries.

Owing to our timely delivery schedules and superior quality tools, we have acquired the trust and goodwill of our respectable clients in domestic and international market across the globe. Further, for the convenience of our clients we have brought in easy payment options such as letter of credit.